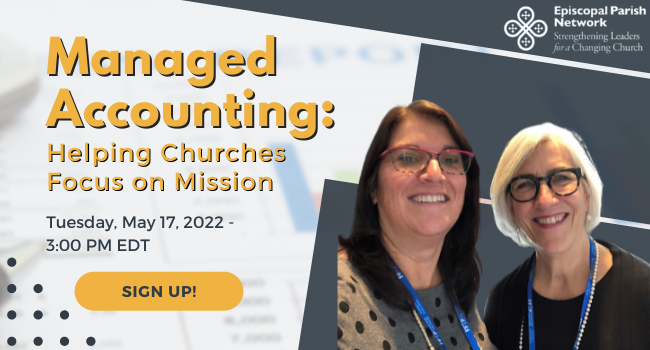 In a hectic world, church leaders are seeking ways to maximize efficiencies while maintaining top-level results (including finance and accounting processes). The emerging post-COVID world, finds many churches facing stretched resources – both fiscal and physical. Many lay and clergy leaders are exploring engaging outside expertise to handle accounting and finance functions, realizing the cost-savings and opportunity to redeploy savings directly into other mission related activities.
Join our panel of experts and clergy leaders to hear how managed accounting and finance services can make your ministry stronger and improve the financial information you share with your members. In an age when every dollar counts, and every church is committed to continuing the Gospel work, this workshop can help you understand options to make your systems efficient, cost-effective, and useful for you and your church.
Panelists include:
Karen Sprague – Director of Business Development, Chazin & Company
Martha Huelsbeck – Talent Recruitment & Development Manager, Chazin & Company
Chris Chaconas – Treasurer, Saint Sophia Cathedral; Washington, D.C.
Abigail Gorman – Senior Warden, St. Columba's Episcopal Church; Washington, D.C.
Join us at 3 PM EDT on May 17th, 2022
Note: There is no cost, and you don't need to be a member of EPN to register.