CFO Services For Nonprofits
Our CFO Services for Nonprofits go beyond traditional accounting and bookkeeping functions!
Bring Expert Financial Guidance to Your Nonprofit
Does your nonprofit have a clear financial plan in place? Do you know how your financial activities are impacting your organization? Regardless of size, all nonprofit organizations should have access to expert financial advice. Chazin & Company will help you navigate through financial challenges, and develop and present financial statements that clearly articulate your financial performance.
At Chazin & Company, we recognize the critical role of financial leadership in nonprofit organizations. That's why we proudly offer CFO Services specifically tailored for nonprofits, providing you with the expertise and strategic guidance of a seasoned Chief Financial Officer (CFO) without the expense of a full-time executive.
Strong financial systems, processes, and controls are critical not only to ensure compliance but to strengthen your financial health and contribute to your overall success. Chazin & Company offers nonprofit-focused CFO services that will transform your accounting and finance department into an asset for your organization.
What are CFO Services?
A CFO is a financial expert who provides financial oversight and direction. A CFO provides high-level financial insight and develops strategies that will help your organization fulfill its mission in a fiscally-responsible manner.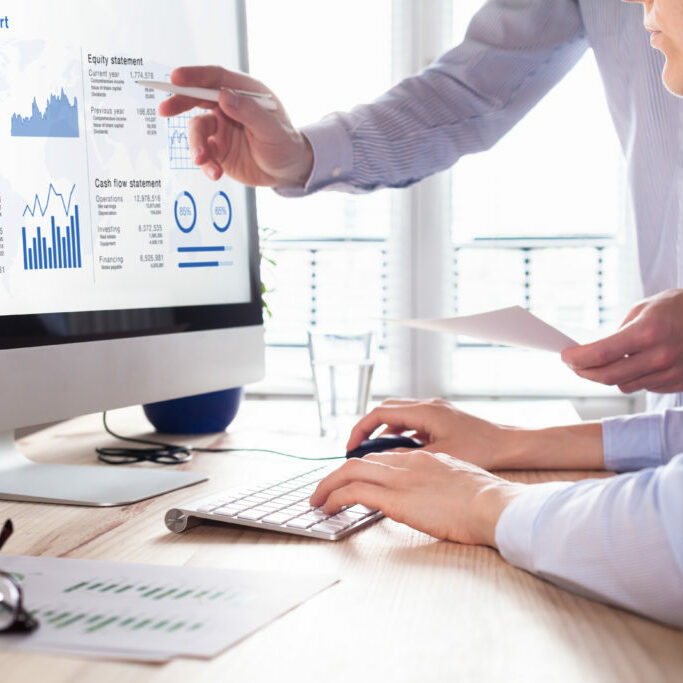 Technical Capabilities
To best serve the organizations we work with, Chazin & Company is proficient in most accounting software packages.  Our preferred partner is SAGE Intacct.