Ensure a Strong Foundation for Growth
The
intelligent
affordable
accessible
proven
solution to set your small or new nonprofit on the path to success.
Accounting insights to support mission-driven decision-making
Transparent and reliable processes to earn the trust of stakeholders
Accurate and timely reports to increase funding
Expert guidance to improve efficiencies
NFP SmartStart by Chazin & Company
Small Nonprofits deserve expert accounting advice too
We know it can be difficult to prioritize accounting and finance operations when your passion and expertise lie in delivering your organization's goals and mission. However, we know that with accounting best practices, compliant processes, accurate financial data, and meaningful reporting, you'll be able to drive your organization to achieve its mission more effectively.
Our cost-effective and flexible plan features invaluable expert consulting include:
NFP SmartStart is 100% US-Based. Fully Virtual. Available Nationwide.
Is your nonprofit a good fit for nfp smartstart?
NFP SmartStart will benefit nonprofit leaders who want to ensure that their …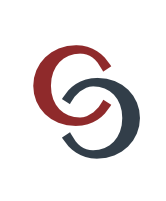 For over 17 years, Chazin & Company has specialized in nonprofit accounting and finance services. We understand the challenges that nonprofits face, especially when they're just getting started. That's why we created NFP SmartStart, a flexible subscription-based solution for new or small nonprofit organizations looking to invest in the long-term success of their organization. 
what other nonprofits have to say about chazin & company
Frequently Asked Questions
Have other questions or concerns?