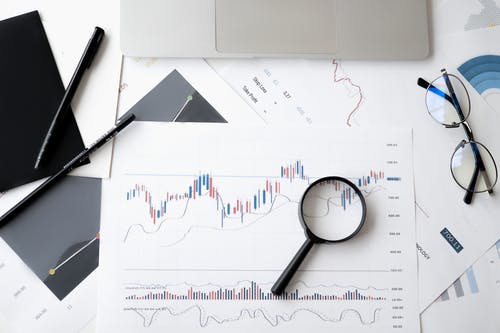 If you work in the accounting and finance department of a nonprofit organization, you will likely be required to prepare and present financial reports to members of leadership or other stakeholders in your organization. While this may seem overwhelming, there are steps you can take to ensure you present financial reports effectively and confidently. This article will explore the different components of financial reporting for nonprofits, and the top reporting tips, to help you present the financial status of your organization. 
What financial reports are needed for nonprofit organizations?
Every nonprofit organization is different and, because of this, you may be asked to submit various reports at different times or for different purposes. What works for one nonprofit organization may not work for another; therefore, a fundamental understanding of the purpose for each report can be valuable information for the CEO/Executive Director. We've listed below the four most important reports that all nonprofits should be reviewing on a regular basis. 
Statement of Financial Position  
A Statement of Financial Position, also known as a Balance Sheet, reports an organization's assets, liabilities, and net assets. This is a snapshot of your organization's overall financial position at a certain point in time. A comparison to the same period the previous year or two can provide insightful information. 
Statement of Activities 
A Statement of Activities, also known as the Income Statement, reports an organization's revenue, expenses, and net surplus, usually monthly or year to date. When compared to a budget in a "Budget to Actual" version of the Statement of Activities, you have a snapshot of the performance of your organization compared to expectations laid out in the budget. 
Statement of Cash Flow 
The Statement of Cash Flow, while similar to the Statement of Financial Position, has a fundamentally different focus. The Statement of Cash Flow focuses on money coming in and out of your organization. This report can be beneficial in evaluating the impact on cash flow due to strategic decisions, such as the launch dates for events or new initiatives and programs. 
Cash Flow Projection 
For many nonprofits a Cash Flow Projection is an extremely valuable tool. A Cash Flow Projection shows when revenue is expected to be received (as opposed to when accrual accounting requires revenue to be realized) and when expenses are estimated to be paid (as opposed to when expenses are accrued and recorded). This enables cash shortfalls to be identified before they happen and allows the organization's leadership to develop mitigation plans well in advance.  A Cash Flow Projection should extend 12-15 months into the future and be updated at the end of each closed monthly period. 
Tips for Presenting Financial Reports to Nonprofit Leadership
When tasked with presenting financial information to a Board of Directors or another group of stakeholders, there's no need to panic. Keep these tips in mind so you can present financial reports with confidence. 
Accuracy and Relevance Are Key 
The entire purpose of preparing and reviewing financial reports is to show the Board and stakeholders the organization is functioning properly, efficiently, and transparently. When preparing your reports, review the documents to verify that every piece of information you are presenting is accurate. Besides data being accurate, it also needs to be relevant. An important decision when presenting data is knowing what information to share and what to leave out. Board members and other stakeholders should not be inundated with excessive detail and unnecessary information.   
Be Clear on the Intention of the Reports 
When choosing how to present your information, it is crucial to ensure that everyone is clear on the purpose and style of the reporting. Connecting with your department managers and leadership team to agree on a shared reporting vision can be a valuable step that helps you save time in the reporting process. 
Present Information in Engaging Ways 
When providing the financial reports, consider ways of presenting the information as clearly and concisely as possible. Use graphs or other visually appealing ways to illustrate ratios instead of a column of numbers in Excel or a long-winded PowerPoint presentation. You may also consider the use of a financial dashboard or a simplified spreadsheet presentation. One of the top priorities when it comes to presenting financial data is enhanced readability and clarity for your audience. 
Consider Your Audience  
When presenting financial information to your Treasurer, you may need to include considerable detail, often  close to the same level of detail that the CFO and CEO/Executive Director review. A Treasurer needs to understand the full financial status of an organization so they can make recommendations to the Finance Committee. 
A Finance Committee requires less detail than the Treasurer, but more than an Executive Summary provided to the Board.  This is because the Finance Committee ultimately will make recommendations to the Board of Directors. 
Prepare an Executive Summary with clear, concise and easy-to-understand financial information that Board members can easily review to get the most relevant data.  Board members need to understand the financial health of the organization and any financial challenges that must be mitigated, but should not get bogged down with unnecessary details.  After all, the Board has hired the CEO/Executive Director to manage the day-to-day details of running the nonprofit. 
Financial Reporting is Essential to Your Nonprofit's Success 
Financial reporting is one of the most important aspects of running a nonprofit organization transparently and successfully. You can present your next financial reports with confidence by ensuring you have the correct information, organizational goals, and reporting structure in mind. 
At Chazin & Company, we believe every nonprofit should have accurate data, compliant and efficient processes, and meaningful reports that help management advance the organization's mission. Our mission is to help your nonprofit achieve its mission through expert nonprofit accounting, CFO services, and consulting.  For more information on how we can help your nonprofit achieve its goals, please visit our website or contact  us for a free, no-obligation consultation.