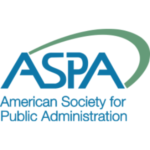 After a succession of full-time and costly finance directors, we sought a full-service, "turnkey" accounting capacity that was cost-effective AND allowed us to significantly professionalize our finance operation, with timeliness and accuracy at the core. What made Chazin & Company stand out from other companies was their cost-effectiveness, and the proposal and implementation of financial best practices that also are tailored to our organization's needs.
Since working with Chazin & Company we have accurate, timely financial information that drives our leadership to make informed strategic choices, cost savings, and a professionalized financial and accounting function.
The professionals at Chazin are more than a vendor or contractor, they are a critical and much valued member of our organization's team, providing us the tools we need–and asking the hard questions–that allow us to do our jobs effectively and efficiently.
Bill Shields
Executive Director and CEO