Employee Spotlight is a blog series meant to offer an inside look at our company culture and, most importantly, highlight the talented individuals who help make our company special. From accountants and software implementation specialists to operations, marketing, and HR professionals, get to know the people behind Chazin & Company.  
Today, we are getting to know Tia, one our talented Senior Accountants. Tia is based out of Virginia and has been with Chazin & Company since 2022. Let's learn more about her:
1. What's your role at Chazin & Company?
Senior Accountant with Client Services working with clients daily to help them succeed. 
2. What's the most rewarding part about your job?
Working with nonprofits is honestly rewarding. Each client is unique and has its own mission. I truly enjoy working with my team members. They're easy to communicate with and super supportive.
3. What do you enjoy doing in your free time?
Spending time with my children, Amia and Maddux. Taking care of my plants. Walking trails and hiking. Going to the gym.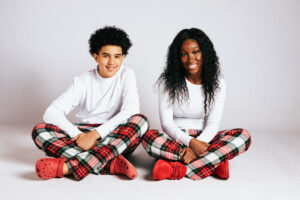 4. What's your favorite volunteer activity?
Pierce Street Community Garden. – Volunteering at an urban community garden located in one of the historical African American communities in Lynchburg, VA. Planting and harvesting the garden for the community to use, and learning how to grow foods in urban living.
5. Please share any exciting news or a fun fact about yourself:
I have almost 100 plants in my house. It's a real jungle!
Thank you, Tia! Would you like to be part of the Chazin & Company team? Check out our careers page for current opportunities and don't forget to check back next month for a new Employee Spotlight.