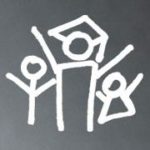 With COVID-19 recruiting for an Accounting Manager/Senior Staff Accountant position has been a challenge. We wanted to keep month-end on schedule as having a timely and accurate monthly financial statement is super important for our operations.
Chazin & Company came highly recommended by one of our partners. After working with the team I see why. The greatest results we've achieved are timely and accurate monthly financial statements, help with audit prep, and even being able to shorten the M/E close.
The staff is very nice to work with. Always professional, on time, having the right answer or researching when needed, as well as patient with our staff and team.
Maria Darie
Director of Finance