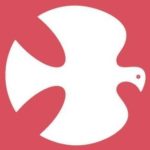 We decided to seek help from Chazin & Company because we hadn't had an audit since 2012 (it was 2018). We had purchased Intacct but our accountant never implemented it (she used spreadsheets instead), making it impossible to get information or accurate financial reports.
Chazin & Company stood out to us due to their size, the cost and the people. We have received excellent results from working with Chazin & Company. We are caught up with all of our audits and engaged a different audit firm for the FY2020 audit and it came back clean. This tells me that the work done by Chazin the past two years has fixed all of our issues.
I love the staff at Chazin. I have worked with 7 different staff members as a result of all the work that had to be done to get us ready for the audits and they are all wonderful. I like the accessibility of reaching my "team" whenever I have a question. They meet all of the deadlines that I set for them. It gives us comfort to have an "expert" handling our accounting since budget restraints don't allow for a full-time employee who is also up to date on all of the new laws. Audit time is a breeze because Chazin has gotten us so organized.
Rev. Ledlie Laughlin, Rector
Director of Finance & Administration