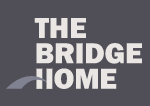 Our organization has grown dramatically in the past three years. We were at a point where a bookkeeper could no longer meet our accounting needs. We needed an accounting team with a CFO but weren't at a point where we could afford to hire that team internally as staff members. Chazin & Company stood out to us because they provide access to an entire team of experts at different levels, live data, and they specialize in nonprofit finance and accounting.
Previously, we were looking at monthly reports two months in arrears and had no idea where we were financially during that time. Thanks to the work of Chazin & Company, we now have timely monthly reports.
Our finance committee requires specific reporting. Chazin & Company has been so responsive to all our requests (and there have been many) with a quick turnaround time and suggestions on how to follow best practices.
Our organization does not have any professional staff that have training in finance and accounting. We were simply "doing our best" with the information we had. During our first meeting with Chazin & Company's Onboarding Team, I told them, "I am an English major with a career focused on nonprofit management, fundraising and communications. I have no idea what needs to be done or what is the best way to do it. You are our finance team, please do things according to best practice and tell us what needs to be changed." In a matter of three months, they had us on track, provided the many different and detailed reports requested by our finance committee, and process data daily so we can see in real-time where we are compared to our budget. They are truly a part of our team and work to help us be successful!
Jodi Stumbo
President/CEO