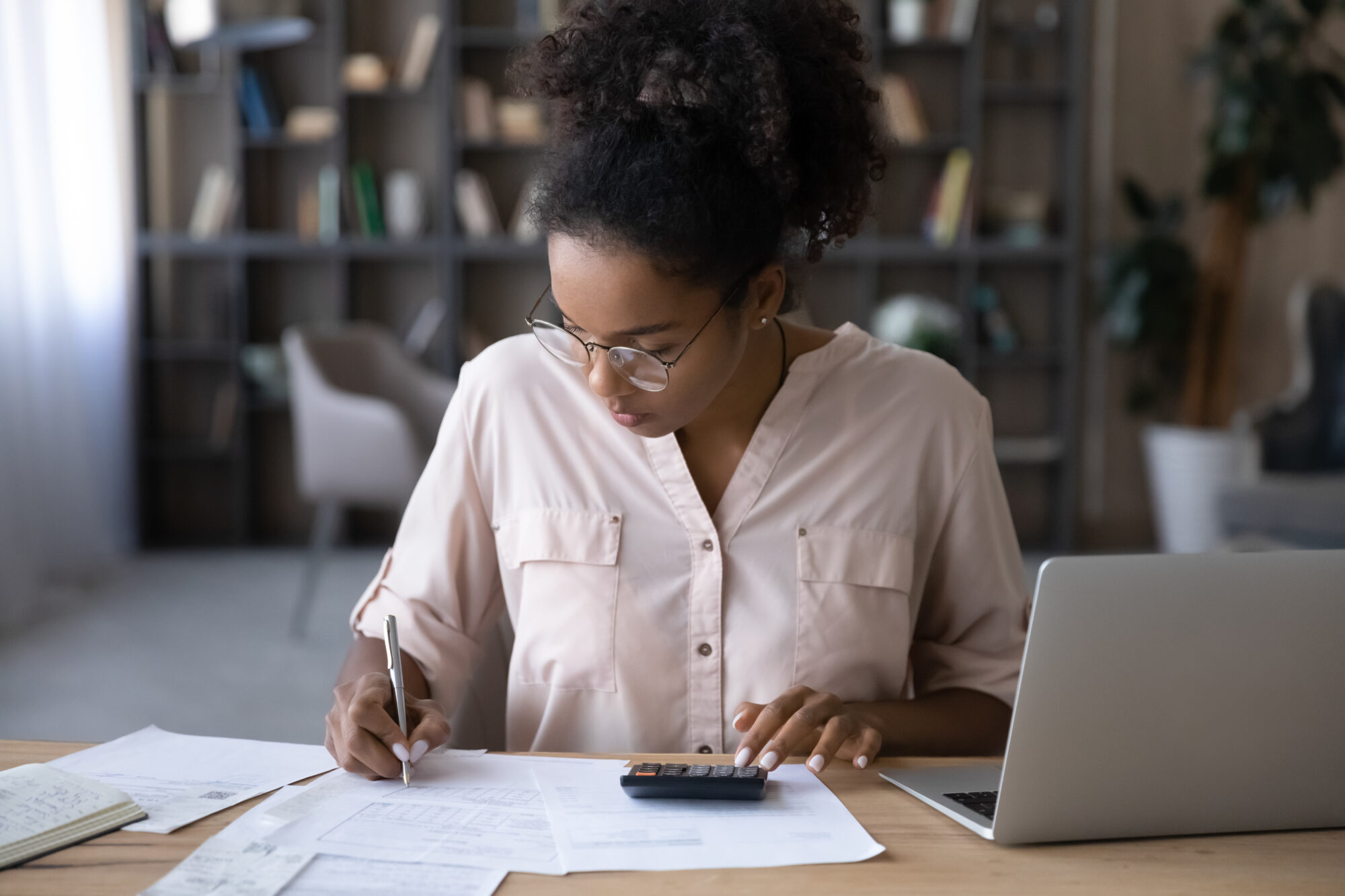 You might have a personal budget in place to track your income and expenses, enabling you to stay informed about your financial situation. Similarly, a nonprofit budget serves as a plan for how an organization intends to allocate its funds, encompassing a comprehensive breakdown of revenue and expenditures. Although a nonprofit budget tends to be more intricate than a personal budget, both play essential roles in assessing financial well-being. Moreover, crafting a budget for your nonprofit is a cornerstone of sound financial management.
It's vital for nonprofits to remain diligent in the budgeting process, particularly during periods of economic uncertainty. External factors and evolving circumstances can have significant impacts on the community's needs and your organization's ability to meet them. Developing an effective budget is crucial to ensure your nonprofit can fulfill its mission, adapt to changing demands, and remain well-prepared for the future.
Why is a budget important for your nonprofit?
When you establish a budget for your nonprofit, you ensure that your organization uses its financial resources wisely, aligning spending with its values and objectives. Without a formal budget, it becomes challenging to monitor how and where funds are expended. A budget provides a structured framework for your nonprofit's goals and strategic planning, offering an opportunity to identify and address potential spending inefficiencies within the organization.
What's included in a nonprofit budget?
Whether you are creating a nonprofit budget independently or with the support of your organization's accountant and finance department, a standard nonprofit budget comprises two primary components:
Revenue: Your nonprofit's revenue encompasses all incoming funds, such as grants, donations, sponsorships, and event proceeds. Historical financial data can be used to project revenue for the budget year from each funding source, enabling you to allocate resources accordingly.

Expenses: The expenses section of your nonprofit budget typically lists the costs for the current year, which can be categorized into overhead and program expenses.

Overhead expenses include administrative and fundraising costs, representing the day-to-day expenses of running your organization.

Program expenses are related to the direct execution of the programs and services your organization provides.
What's included in a nonprofit budget?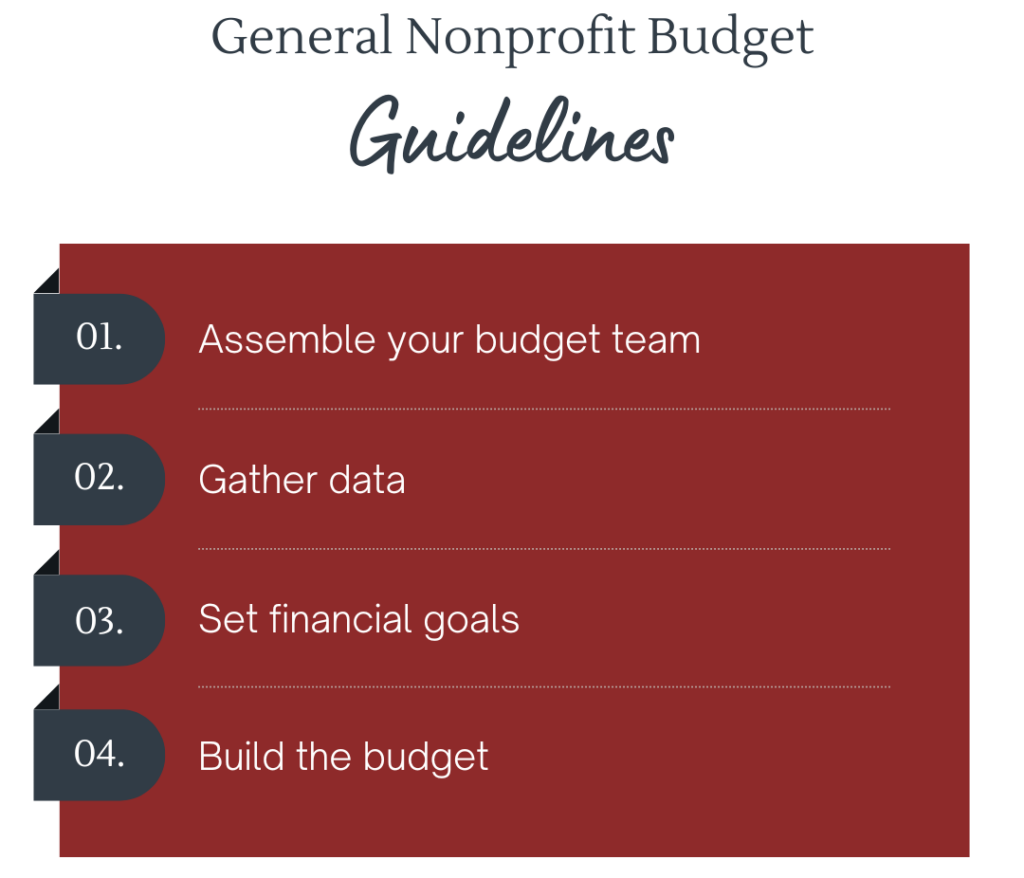 Follow these general guidelines when crafting your nonprofit budget:
Assemble your budget team: Your budget team should include members from within your organization, such as the CEO, CFO, Development Director, Department and Program Managers, and Board Members. Ensure that all team members are engaged and have an opportunity to provide input in the budgeting process.

Gather data: Review the current and previous year's financial data, identify trends, and gather input from stakeholders, including the Board, department leadership, and program staff. This collaborative approach ensures a comprehensive and informed budget development process.

Set financial goals: Define your organization's financial goals and incorporate them into your budget. By estimating the costs associated with achieving these goals, you create a plan to turn aspirations into actionable strategies.

Build the budget: While various nonprofit budget templates are available online, consider reaching out to an experienced nonprofit accountant to help design a budget tailored to your organization's specific needs. Expert guidance can identify cost-saving opportunities and streamline your budget.
In summary, creating a budget for your nonprofit organization is a fundamental step in allocating financial resources to fulfill your mission and achieve your organizational goals. While the budgeting process may require diligence and effort, it is a worthwhile endeavor to ensure the effective realization of your mission.
If you are interested in optimizing your nonprofit's budgeting strategy, Chazin & Company is dedicated to assisting nonprofits in building better budgets that align with their objectives. Whether you require expert nonprofit accounting, CFO services, or consulting, we offer comprehensive support to enhance your budgeting approach. Contact us today to explore how we can elevate your budgeting process to the next level.